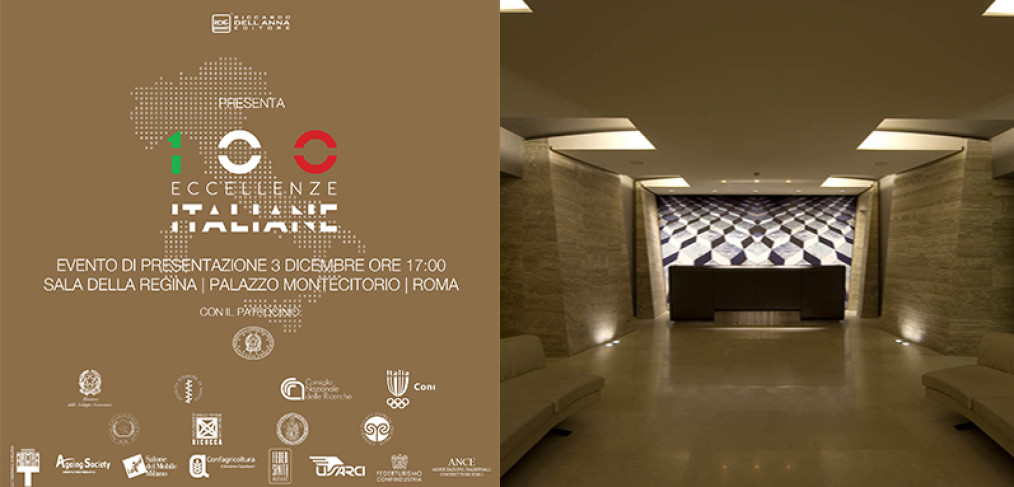 100 Italian Excellences
100 Italian Excellences: Massimo Simonetti, CEO of Studio Simonetti, is among the protagonists of this prestigious volume in the interior design section.
The volume, published by Dell'Anna Editore, was presented in Montecitorio on December 3rd with the participation of the Comitato d'Onore Tecnico-Scientifico, press and authorities, and it will be distributed in the best bookstores, five-star hotels, Golf Club, airports and some European countries.
In 40 years of business Studio Simonetti established itself as one of the most important players in the architecture's world related to hospitality designing more than forty hotels and 3000 rooms, among which several five-stars hotels and now is among the 100 Eccellenze Italiane, among 100 stories of professional success that represent the Made in Italy, synonymous of tradition, creativity and innovation.